Papilio Hotel
Jl. Jendral Ahmad Yani No. 176-178
Surabaya 60235, Indonesia
Tel. : +62 31 9904 3000
Fax. : +62 31 9904 3111
Email : reservation@bwpapilio.com
​BBQ Sky Night
Romantic ambience and special menu of cooking from our profesional chef with all the finest buffet selection and secret BBQ recipies that gives a special taste and aroma.
Enjoy your best dinner with live music show, delicious food, and beautiful scenery at Surabaya
IDR 130.000 / pax
Every Friday Night at 6 – 9.30 pm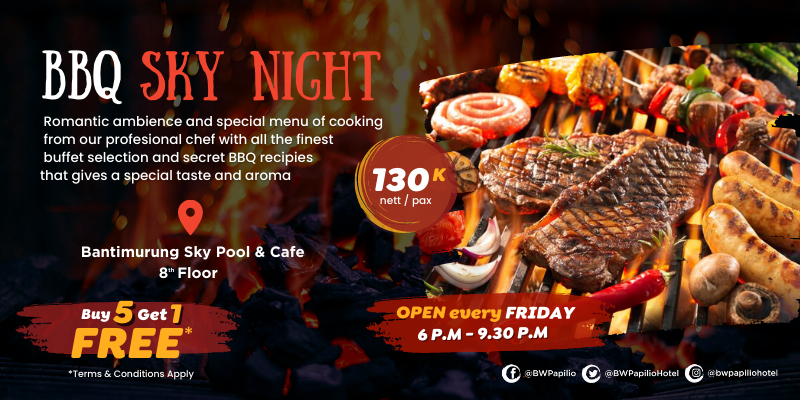 Wherever Life Takes You, Best Western Is There.®
Each Best Western® branded hotel is independently owned and operated
© 2002 – 2017 Best Western International, Inc. All rights reserved.
© 2017 Best Western Papilio Hotel. All rights reserved.
Powered by Balkat Communication